Introduzione al London Metal Exchange
Come funziona la copertura Finanziaria
Wings Partners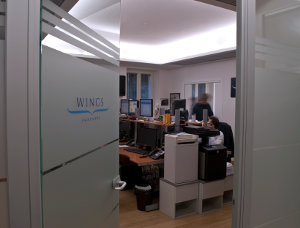 Wings Partners S.p.A. SIM is one of the first SIM of specialized consulting and placement on commodities and currencies to operate in Italy.
The company employs professionals in the field of commodities traded on the London Stock Exchange, London Metal Exchange, where they are treated non-ferrous metals (aluminium, copper, zinc, Tin, lead, Nickel and steel). Wings Partners S.p.A SIM also takes care of soft commodities (cocoa, coffee, sugar, cereals and grain), precious metals (gold, silver and Platinum) and oil and Natural Gas.
Wings Partners S.p.A. SIM will appeal to entrepreneurs and Institutional operators wishing to delve into the topic of financial coverage (Hedging) to foster the growth of the economic value of their enterprise and their investments.
We are also the most respected Brokers Introducer financial intermediaries worldwide.
Wings Partners S.p.A SIM. is independent from banks or financial groups, has joined the national guarantee fund and is registered in the register n° 288 with Consob resolution No. 18786.